Winemag / Prescient Top 10 Wooded White 2019 Giant Periwinkle Blanc Fume
There were 115 entries in total and these were tasted blind (labels out of sight) by a three-person panel, scoring done according to the 100-point quality scale.
Wooded Top 10
The 10 best wooded wines included: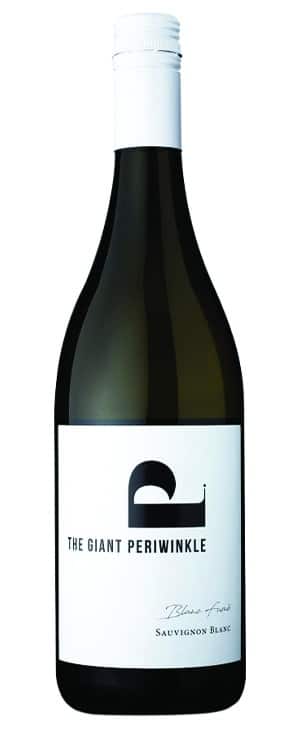 The Giant Periwinkle Blanc Fumé 2019
Price: R200
Wine of Origin: Cape Agulhas
Abv: 13.43%
This is what the panel had to say:
As Sauvignon Blanc is vulnerable to heatwaves
and loses its aromatic intensity quickly under
such conditions, it is generally thought to
perform best in the Cape's cooler areas or
at least sites that are ocean-influenced and
this was largely borne out in this tasting with
the likes of Darling, Durbanville, Elgin and Elim
all being represented among the
top performers.
As for styles, the panel appreciated that
there seems to much more synergy when
it comes to the two key aroma and flavour
determinants, namely methoxypyrazines
(the chemical compounds responsible for
grassy, green pepper characters) and thiols
(grapefruit, granadilla and pineapple). There
seems to have been a shift away from the
overtly "green" wines that prevailed 10
or 15 years ago without too much of a
swing toward the very heady style typically
associated with New Zealand Sauvignon.
The Giant Periwinkle
Blanc Fumé 2019
R200
Total production: 1 000 bottles Abv: 13.43%
Fermented in 1 000-litre Flexcube with new Russian oak inserts. Aromatics of citrus, peach,
blackcurrant, a hint of dried herbs and spice while the palate is pure and taut – good fruit
expression, bright acidity and a savoury finish.